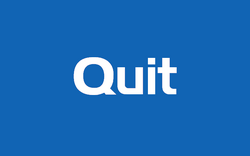 A Quit is a rare method of elimination in which a contestant chooses to leave the game without being voted out. Although not technically deemed as quiting, some contestants have also explicitly requested that they be voted out at Tribal Council.
Quit History
Edit
This list contains all castaways who have voluntarily decided to leave the game, with the season, episode and day they quit in.
There have been a total of 2 quits on NJ Survivor.
Ad blocker interference detected!
Wikia is a free-to-use site that makes money from advertising. We have a modified experience for viewers using ad blockers

Wikia is not accessible if you've made further modifications. Remove the custom ad blocker rule(s) and the page will load as expected.